Whether you're driving from Angola to Namibia, Alice Springs to Broome or Idaho to Oklahoma, here are the essentials to prepare for a wild, remote road trip.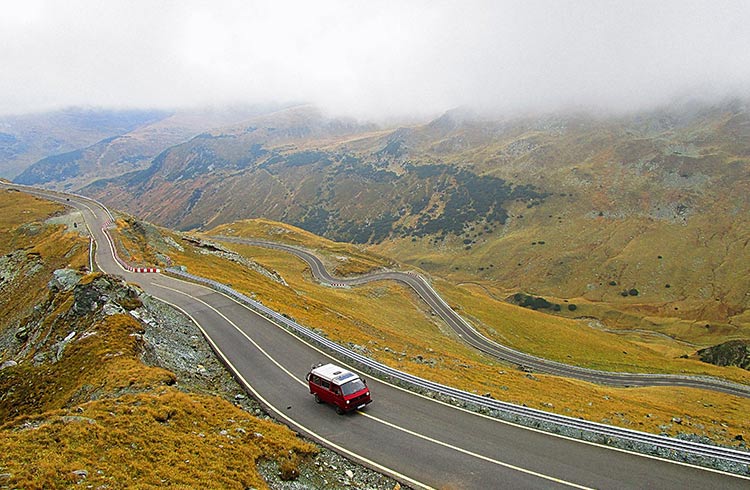 Embarking on a road trip that delves into remote regions is no simple undertaking. It's important to pack absolutely everything you need, because there's every chance you won't have access to internet, groceries or clean drinking water.
What's even more important is that your vehicle is kitted out to tackle the terrain, embrace the elements and keep you safe from any preventable mishaps.
Stock Up on Water
Carry large jerry cans filled with water. Allow for 10L per day per person in remote locations. This might sound like a lot of water, but when you're in the Australian Outback and you need to quickly wash your hands or rinse off a piece of cutlery, that 10L of water per person will very quickly diminish to 3L of drinking water per day.
Don't rely on buying bottled water, six 750ml bottles per day doesn't help the environment. Invest in some good quality water cans and be on your way.
Stock Up on Fuel
When driving remotely always carry extra jerry cans of fuel. Gas stations are few and far between in the wilderness, and you can't rely on a gas station being open until all hours – so whenever you do pass one, fill up both your car and jerry cans of fuel when you can.
Offline Maps and Paper Maps
Download maps for the area you are traveling to before you lose internet connection. Maps.me is a great option, but you can also download offline versions of Google Maps to use when you have no internet.
But, if your phone battery dies when you need to navigate, you're in the middle of nowhere with no idea where to go (literally up Shit Creek without a paddle). Carry a paper version of the map and study the route before you go to identify key locations. That way, if you do get lost you might be able to identify where you are on the paper map, and get back to civilization the archaic way.
Know the Route
It is so important that you identify where you are going before you leave, not just so you can map out all the sites and attractions you want to see, but also so you're not a distracted driver who is constantly looking at the map for directions.
Plot out where small towns with petrol stations and grocery stores are along the way. Even if you have got a fully stocked first aid kit and sufficient groceries, it's handy to plan a visit to civilization every few days – just in case.
Also, small towns in remote locations usually have awesome local pubs that offer delicious meals – not to mention enjoying an ice-cold beer on tap sold to you by a bartender who has lived in town all their life.
Pack Enough Food for Two Extra Days
When you plan a week-long remote driving trip, you might encounter a few issues that extend your trip two or three days longer than expected. But, imagine if you only packed enough food for seven days? To be on the safe side, stock up on groceries that will definitely keep you (and your tummy) happy for two extra days. If you're running low on food, stock up whenever you pass through a town – who knows when you'll have access to meat pies and sausage rolls again?
Pack an EPIRB or PLB
EPIRB stands for Emergency Position Indicating Radio Beacon, and while these aren't cheap, they can alert search and rescue services in the case of an emergency. A coded message is transmitted to a free-to-use multinational network. The distress signal is sent via satellite to the nearest rescue center.
A PLB is a Personal Location Beacon, and works the exact same way, only it is designed to be carried by a person not a vessel.
These devices aren't cheap, but if you're going on these types of adventures often, they're well worth having. If you do purchase one of these devices, don't forget to register it in your home country.
Check the Weather Forecast
As your departure date nears, keep a close eye on the weather predictions in the locations you plan to travel to. If there's a cyclone or hurricane developing, severe thunderstorms or threat of a flood, chances are you might need to reconsider your need to travel. If you have the flexibility with time, perhaps wait until these severe weather conditions have passed until a better time to drive safely through the region.
If you absolutely must embark on the trip during patches of severe weather, keep your family and friends updated, and check in as often as you can so that others know you are safe.
Check Your Vehicle Before You Go
If you don't know your way around cars, take it to a local mechanic who will look over it for you and let you know if anything needs attention before leaving for your big trip. The key things to look over are: tyres (including the side walls for cuts), tyre pressures, oil, coolant, brakes, wipers, water, lights and the battery.
Carry Spare Tools
Don't leave without a can of WD40, extra spark plugs, a roll of duct tape, extra engine oil, transmission oil, a multi-tool or pocket knife a roll of wire, some zip-ties and ratchet straps.
On a trip to Fraser Island, our friend's roof rack came loose. It was lucky we had some spare ratchet straps to tie down his roof racks when the bolts snapped off. The corrugations on the inland route, paired with the weight he was carrying on his roof racks caused them to come loose – something that could happen to anyone.
Kit Your Car Out
When going off-road, it's important to spend the money on accessories for your car that will help get you out of sticky situations. Common accessories to consider include a bull bar, winch, portable air compressor, tyre deflator, snatch recovery gear, max tracks, long distance radio, snow chains, satellite phone, high lift jack, shovel, spot lights for better vision at night and always carry spare tyres, and a spare fuel filter.
First Aid Kit
Never leave for a long road trip without a first aid kit. Some of the key things to pack include: a snake bite kit, tourniquet (something to wrap above a spider bite), compression bandages, bandaids, antibiotics, tampons, space blanket, antiseptic cream, antiseptic wipes, saline solution, triangle bandage, tweezers, scissors, antihistamines, basic pain killers, CPR mask, hydralite, sunscreen and zinc, water purification tablets, aqua ear, eye drops, moisturizing cream, hand sanitizer, sunglasses/safety glasses and mosquito repellant.
Other Things to Pack
There are a few handy other things you can pack to MacGyver your way out of any situation, some of my favorites are: a pair of welding gloves (to handle anything that might be hot, or if you're sticking your hand under something you can't see beneath), extra rolls of toilet paper, a compass, a pen, head torch and spare batteries, fire extinguisher, box of matches and a lighter, a tarpaulin, a fridge, car awning to provide shade in non-shady places.
You can buy at home or while traveling, and claim online from anywhere in the world. With 150+ adventure activities covered and 24/7 emergency assistance.