Find out how to keep safe and which places to avoid in the Dominican Republic with these tips from our local insider, Gisselle Frias.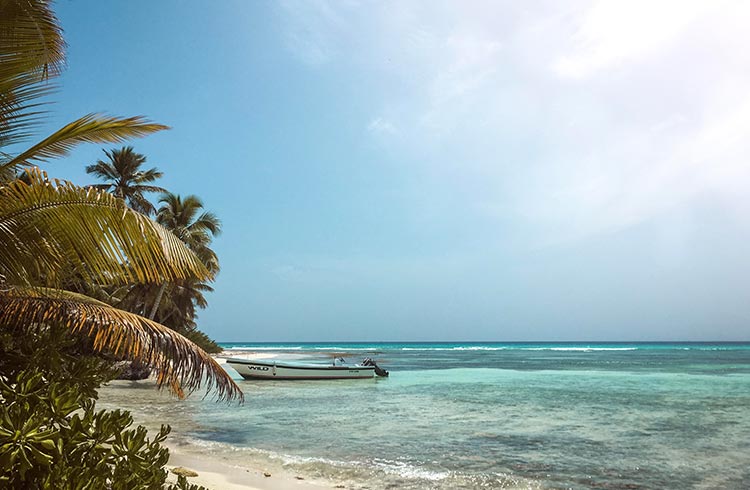 The Dominican Republic, or The DR for short, is popular for its crystal-clear blue water, and powdery white beaches.
I was born and raised in the Dominican Republic and after a few years traveling solo around the world, I came home inspired to explore lesser-known places on my home island.
With more than six million visitors each year, The Dominican Republic ranks top five overall for tourism in the Americas.
This is one of the friendliest countries in the world, and exploring this Caribbean island with common-sense safety precautions in mind should be more than enough to keep you safe.
Here are my top six travel safety tips when it comes to exploring the Dominican Republic safely.
1. Is it safe to travel to the Dominican Republic?
In 2019, the country was under media scrutiny over the suspicious deaths of 11 tourists. News articles claimed the deaths were due to tainted/spiked alcohol, but following investigations by the FBI, the deaths were deemed to have been by natural causes. But the damage was already done; there were news headlines warning people not to visit the Dominican Republic, causing a high number of hotel booking cancellations during the summer.
The government reacted to the media attention by setting up the Special Security Committee dedicated to ensuring the safety of visitors. Under new guidelines, hotels are now inspected four times a year, including detailed food and beverage control.
Each hotel guest room must now have an emergency information card with emergency numbers, such as:
911 (for police, fire or ambulance)

112, which directs to 911 on mobile phones

809-200-3500 Tourism Police (CESTUR)
Here are a few other tips to stay safe in the Dominican Republic based on my own and other locals' experiences:
Avoid unlicensed taxis. Instead, use a licensed taxi which has a sign on its roof with the name of the taxi company

Do not ride a motorbike without a helmet

Do not wear flashy jewelry while walking on the streets. It can attract attention to thieves who are usually on motorbikes

Do not use your phone on the street. If you need to make a call or check a map, enter a café or restaurant before taking your phone out

Never leave any valuable belongings in plain sight. toLock your suitcases when you leave your hostel or hotel

Avoid giving money to street kids – it encourages begging

This Caribbean island has had cases of dengue fever, zika and chikungunya virus, especially in the rain/hurricane season (May, September, October and November). Use insect repellent, wear long sleeves and trousers and sleep under a mosquito net.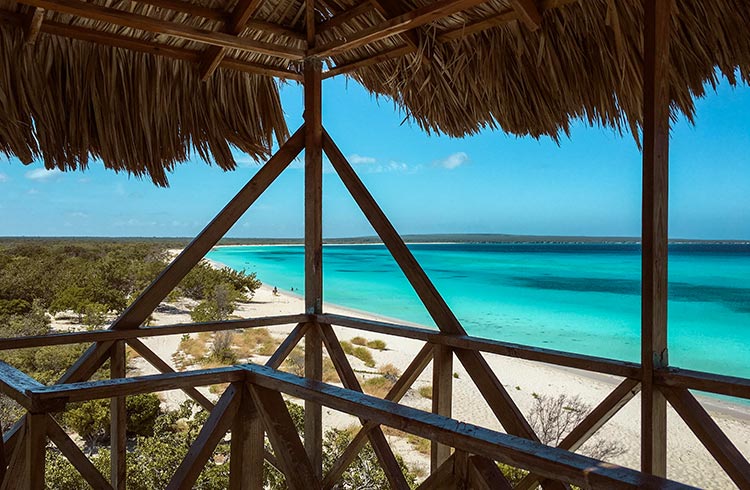 2. Is it safe for women to travel alone in the Dominican Republic?
Overall it is safe for women to travel solo in the Dominican Republic, but like anywhere in the world, common sense and sensible judgment should always be on your agenda.
Avoid walking alone in dark alleys or back streets alone late at night.
Sexual harassment towards travelers is not common, although you might receive unwanted attention from Dominican men who might whistle or shout "hey mami" or "oye gringa". This is not meant to cause harm, so just ignore them and keep walking.
At public beaches, you will see many sankis – young men trying to seduce travelers with the intention of extorting money or starting relationships in the hope that travelers will invite them to join them in their home country. If approached, say no.
3. Areas to avoid in the Dominican Republic
The Dominican Republic has a high crime rate, but crime is most common in communities and areas travelers rarely visit.
Some high-crime areas in the capital city of Santo Domingo include Arroyo Hondo, Naco, Gazcue, Cristo Rey and Villa Agricola. Violent crimes such as theft, muggings and even murder have occurred. If confronted, always hand over your belongings. 
Here are a few tips to keep yourself safe in urban areas of the Dominican Republic:
Avoid walking by yourself late at night on the streets. Always walk in groups of at least two

Avoid visiting La Duarte, a street in Santo Domingo. It is chaotic and crowded, making the chance of getting mugged higher here than elsewhere.

Do not leave your valuables or bags unattended at the beach. Always have someone watching them or have them close to you

Never leave your drink unattended at a bar. If you do, ask for a new one.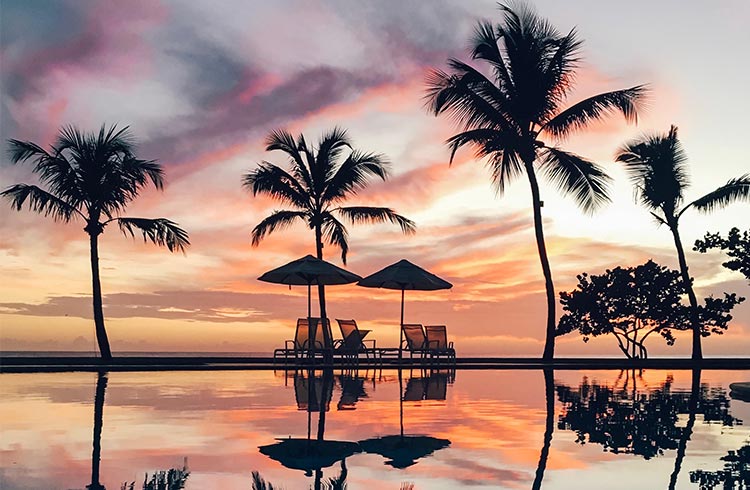 4. Safe places to go in the Dominican Republic
These are some of my favorite (and some of the safest) places to visit in the Dominican Republic. 
For adventure
The Damayagua Cascades, where there are 27 waterfalls

Kitesurfing in Terrenas, Samaná

Humpback whale watching during whale watching season, from January to February at Samaná Bay

Windsurfing in Cabarete, Puerto Plata

Canoeing through the caves of Los Haitises National Park
Safe beaches to explore 
Bahia de las Aguilas, part of Jaragua National Park

Playa Las Ballenas in Terrenas, Samaná

Playa Rincon in Samaná

Cayo Levantado, on a small island in the middle of Samaná Bay

Playa Blanca in Punta Cana

Playa Esmeralda, located in Miches

Saona Island
Cultural experiences
Visit the Colonial City of Santo Domingo – which is also a UNESCO World Heritage Site

Faro Colon in Santo Domingo

Fortress San Felipe and the Cable Car in Puerto Plata

Taino Caves in Sabana de la Mar

Altos de Chavón in La Romana.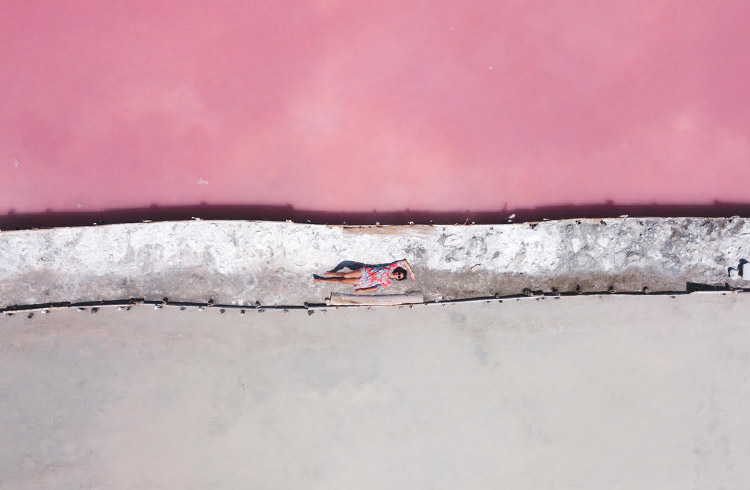 5. Drugs in the Dominican Republic
The possession of drugs and drug use are illegal in the Dominican Republic. If you are caught buying, selling or consuming drugs you will be prosecuted and imprisoned.
The prisons in the Dominican Republic are poorly maintained. Better stay away from drugs and avoid the risk.
6. Is the Dominican Republic safe for LGTBQ+ travelers?
Around 95% of Dominicans are Christian and it is a conservative country when it comes to sexual orientation. Even though the topic of LGBTQ+ community is a sensitive one, everybody is welcome here. LGBTQ+ travelers may face discrimination or hear derogatory comments but are unlikely to encounter violence. Public displays of affection should be limited.
Have you been to the Dominican Republic? Share your experiences below!
You can buy at home or while traveling, and claim online from anywhere in the world. With 150+ adventure activities covered and 24/7 emergency assistance.