On a trip to Turkey in October 2019, solo traveler Heather Kenny had to stop before setting off and ask herself, "will I be safe?"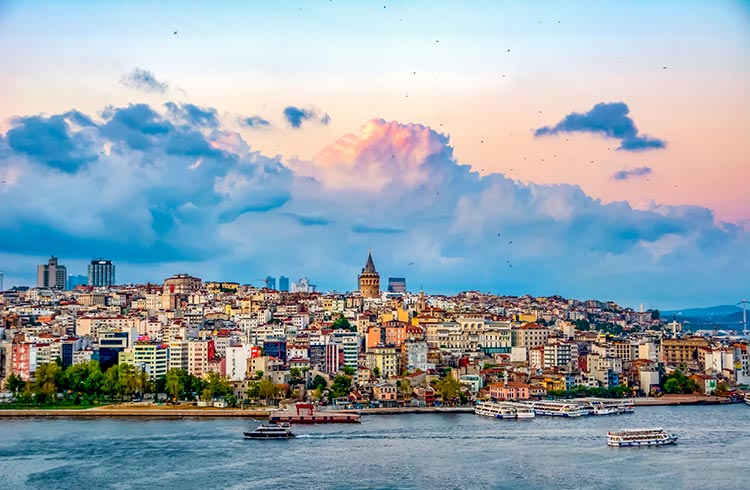 The day before I left on a planned trip to Turkey in October 2019, a country I had wanted to visit for a long time, the Turkish president, Recep Tayyip Erdogan, announced the country would start attacking Kurdish-controlled areas of Syria on Turkey's southeastern border.
As an experienced international solo traveler, I hadn't been concerned about traveling to Turkey, despite international travel warnings since a series of terrorist attacks in 2016. But this recent turn of events gave me pause, and I had to consider if it was still safe to visit Turkey.
After checking with a U.S State Department site for an update and talking to a Turkish friend who provided some welcome perspective, I decided not to cancel my plans – and I'm glad I didn't.
I found a strong security presence at airports and major tourist sites – for instance, there are metal detectors and screening at airport entrances, the Hagia Sofia, and the Grand Bazaar in Istanbul, and there are military and police vehicles stationed around the city.
But most visitors will not find anything amiss, and the Turkish people are as welcoming as ever. I found it very easy and comfortable to connect with new people: I had tea with a friendly jewelry merchant in Istanbul, went to the hammam with a new acquaintance, and accepted an invitation from a man I met in Cappadocia to explore a cave house that has been home to his family for 450 years.
I met up with a multinational group of expats who all told me they felt very safe as residents, confirming my own impressions.
That said, the nature of the conflict presents the possibility of ongoing military action and developments for the foreseeable future. Visitors to Turkey should be aware of and monitor the situation, and be prepared for civil unrest or the possibility that they might need to leave the country or a region unexpectedly.
These tips on how to stay safe in Turkey will help you plan an enjoyable visit to a beautiful country of diverse landscapes, historical and cultural sites, and friendly people.
1. Should you be extra cautious in Turkey?
Travelers to Turkey should follow the usual safety precautions with a few extra steps:
Be aware of your surroundings at all times and carry your passport, money, phone, and nearest embassy location with you in case of an emergency

Stay abreast of political developments and military action, and check your country's state or foreign affairs department website periodically for any new alerts or warnings

If your country's government offers a system to communicate the latest security updates by text or email, consider signing up for it.
2. Crackdowns in Turkey
Turkey has laws that prohibit or limit criticism of the Government, and under President Erdogan the arrest of journalists (including foreign reporters) has dramatically increased – according to some reports, the country leads the world in such arrests. The Government has arrested some users of the messaging app ByLock (which was outlawed in Turkey after a 2016 attempted coup) for alleged ties to terrorist groups.
Some individuals have been detained for social media posts critical of Turkey's military actions – even just liking or retweeting an anti-government post may be enough to draw attention. Human rights activists have also been detained.
To be safe, avoid discussing Turkey's military and political actions with people you've just met or in public. Don't engage with social media posts on such topics or use messaging functions or apps to discuss them while in the country.
3. Talking with locals in Turkey
Given the situation, it's best not to bring up the conflict between Turkey and the Kurds or internal political concerns when talking with locals, as it may put them in an awkward position and bring them unwanted attention.
However, don't let this stop you from chatting to locals. Turkish people are known for their friendliness – you will no doubt be offered many glasses of tea and encouraged to sit and talk for a while.
Turks are also very proud of their country, as evidenced by the preponderance of Turkish flags everywhere.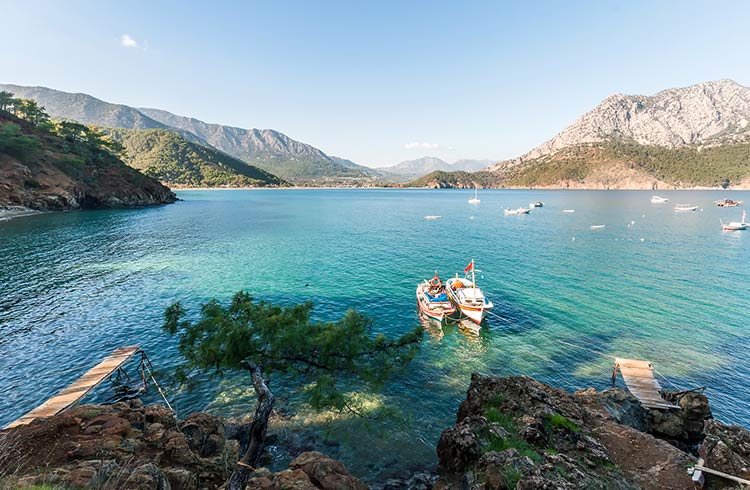 4. Political demonstrations and protests in Turkey
Avoid large gatherings, either planned or spontaneous, related to political protests or rallies. A few protests have resulted in violence and arrests.
While you may wish to express your sympathy or agreement with a cause, it's safest to refrain during your visit.
5. Areas to avoid in Turkey
While the attacks of 2016 may have scared off many would-be visitors, Turkey has seen tourism numbers rise for the last couple of years – indicating that tourists overwhelmingly feel they will be safe in Turkey. The government has also increased security in areas considered a potential target for attacks.
However, some governments suggest using increased caution when visiting Turkey and specifically avoiding areas near the Syrian and Iraqi border due to military action and the threat of terrorism.
Travelers should reconsider travel to provinces in eastern and southeastern Turkey due to ongoing unrest as well as difficulties in receiving assistance from embassies and consulates.
Turkey is a huge country – there are plenty of interesting and rewarding regions to visit so you can stay well away from the eastern and southeastern border.
While it seems unlikely that the average traveler will run into danger, it is a personal choice whether to visit a country when you strongly disagree with the actions of its government.
Consider that many countries have laws and policies that visitors consider problematic – but travel is also about seeing beyond these differences and systems to connect with others on a personal level.
You can buy at home or while traveling, and claim online from anywhere in the world. With 150+ adventure activities covered and 24/7 emergency assistance.