Find out how a 6.4 magnitude earthquake in Albania may affect your travel plans.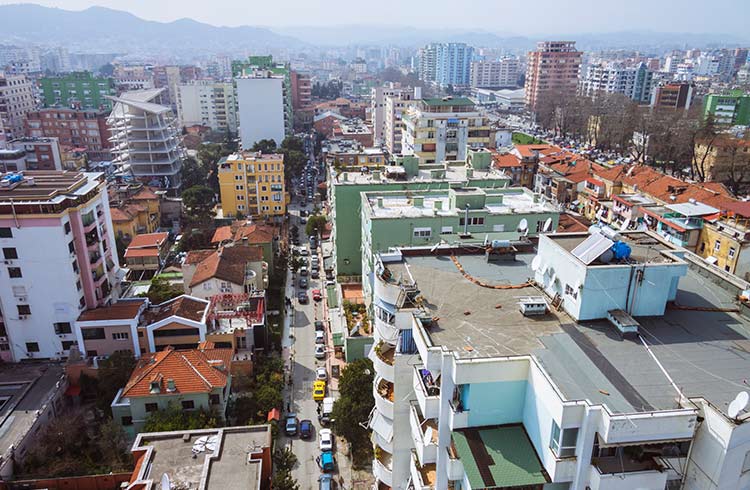 A 6.4 magnitude earthquake strikes north of Tirana in Albania
A powerful 6.4 magnitude earthquake struck 21mi (34km) northwest of the capital, Tirana, on Tuesday 26 November, with a shallow depth of 12mi (19km). At least 18 people died, buildings were destroyed and people were trapped under rubble.
This is the strongest earthquake to hit Albania in 30 years and has been followed by aftershocks with magnitudes of between 5.1 and 5.4. Earthquakes are common in the Balkans, which is an active seismic region. Be prepared for disruptions to travel plans, and contact your travel provider to see if schedules have changed.
What to do if you're in an earthquake
Move to an open space away from hazards such as powerlines, buildings, trees and bridges

Move away from any falling objects, crouch on the ground and cover your head

Don't rush outside though – plenty of earthquake injuries happen when people fall while trying to run

If you can't get outside safely, get under strong furniture or against an internal wall. Bathtubs or spaces behind furniture aren't the safest places – hiding under a bed or strong table is a better option, which will protect you from falling objects

If you are in a wheelchair, stay away from any objects that could fall. Lock the wheels and cover your head with your arms

If you are trapped under rubble, avoid wasting your energy or stirring up dust. Only call for help when you hear people nearby

After the earthquake, get to your evacuation point. Try to get in touch with your embassy and emergency contact. Try not to waste your phone battery.
You can buy at home or while traveling, and claim online from anywhere in the world. With 150+ adventure activities covered and 24/7 emergency assistance.